Welcome
Perinton Town officials would like to thank the residents of Perinton for their support following the November election.
Mike Barker (Supervisor), Jen West (Town Clerk), Peg Havens and Ciaran Hanna (Councilpersons), and Mike Arnold (Town Justice) were all successful in their re-election bids and look forward to continue to serve the residents of Perinton.   The swearing-in of the newly-elected officials occurred on Dec. 27, 2017 at the Perinton Town Hall.  (See photos below.)  Proposition Four, proposed to lengthen the Town Clerk position to a 4-year elected term, was also approved by voters on Nov. 7.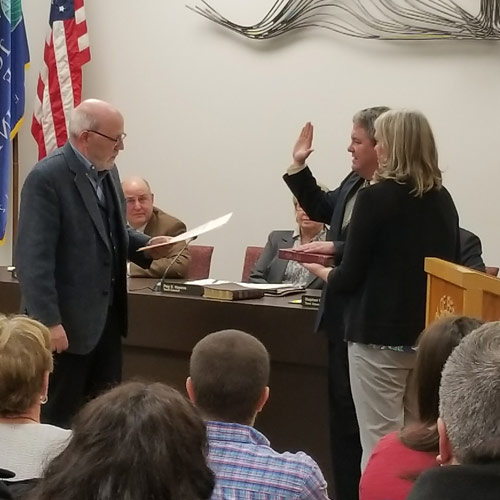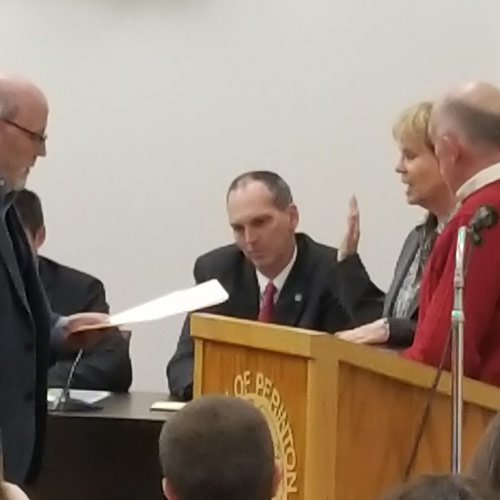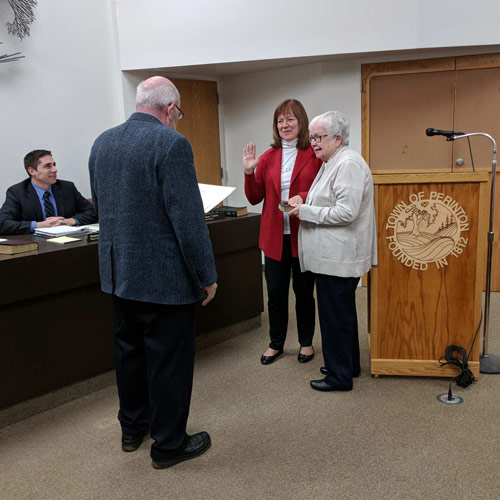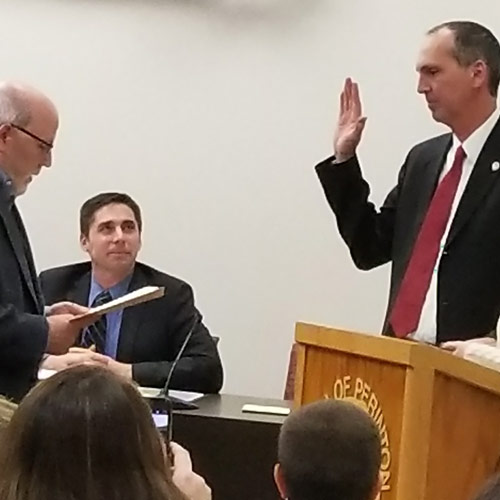 Prepaid Taxes
The Town Clerk's office  processed 2,074+ prepaid taxes as of December 31 with 1,636 processed efficiently "in office" on 12/29 with many positive appreciative comments from Perinton residents.
Prop 4
Thank you for voting YES on proposition 4 to increase the term of the Perinton Town Clerk to 4 years!